Tire Change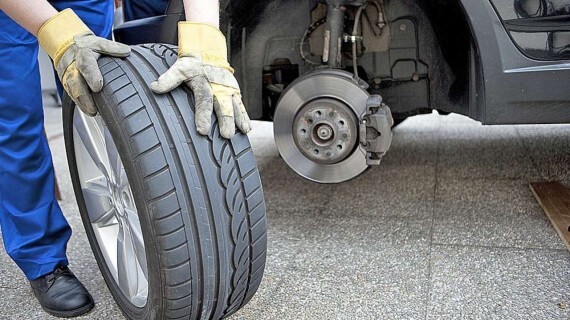 We invest in developing the skills of our employees and in equipments that can provide solutions for changing non-standard tires (eg large low profile tires, off-center wheels, motorcycle wheel balancing, washing wheels, fitting sports tires, sword fitting, trimming).
What does our tire change service include?
lifting the vehicle up with a lift,
cleaning and lubricating bolts and nuts with grease,
weights up to 60 grams per wheel,
new tubeless valves,
new tire bags,
fastening bolts, nuts (including safety features) with torque wrenches.

We do our work quickly and with high quality.
Every car is different. We have many years of experience with different cars and know how to deal with each brand correctly. We replace the tires according to the certificate as requested by the tire manufacturers. Together with the tires, we also replace the valves and pressure the tires according to car manufacturers' standards.
Every job and tire comes with a warranty and concerns are solved quickly.

We also store your tires in the tire hotel in the best conditions and in the right position. Tires are available every business day. For the duration of your work, you have a comfortable lounge with fresh coffee, tea and water, diverse writing and free Wi-Fi.
You can make sure of this by visiting CarBox's dealerships!
Book your reservation online: HERE
or call

For more information, send an e-mail to info@carbox.ee
or visit our services.